Neary Consulting are specialist tax consulting practice based in West Perth.  All new clients first arrive with a problem.  Sometimes it's a life changing issue, like a major ATO audit or cash flow crisis.  Other times it's simply seeking clarification on how the tax system applies in certain circumstances. Either way, the matter isn't being adequately resolved by their present accountants. After finding that we can resolve complex issues promptly and at a sensible cost, clients trust us with a wider brief.
On complex taxation matters our competitors are the major international accounting firms and specialist tax law practices. Points of difference include the ability to deal directly with experienced tax professionals. For ATO disputes we typically handle matters with $100,000 to $3 million at stake.  All levels of business use us to add a higher level of capability on matters such as business sales, restructures of dispute resolution.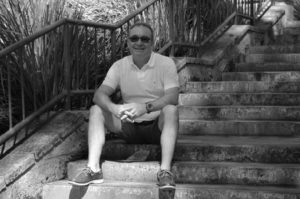 SEAN NEARY
Founder Sean Neary has an exceptional grasp of tax law and its application. He has a Bachelor of Economics, Masters of Law (Tax Law), Fellow of the Taxation Institute and a CPA. Sean's industry focus includes mining services, start-ups, property and retail. His reputation is for getting things done, whether it be resolving an ATO dispute, managing a business sale or structuring for international expansion. His previous roles have included PWC, Deloitte, PKF and Dow Corning. Sean was also founding director and former Chairman of Talga Resources Ltd.